Duo Mentoring Program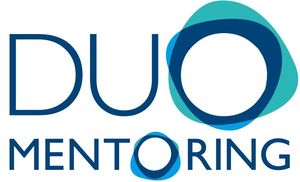 Overview:
The Duo Mentoring program is a partnership between the French-American Chamber of Commerce of Ohio (FACC-Ohio) and the Midwest Chapter of the Conseillers du Commerce Extérieur de la France (CCE).
This program offers French SME leaders and French entrepreneurs seeking to expand their business in the Midwest an opportunity to interact one-on-one with a local CCE member—an established entrepreneur or senior executive with deep knowledge of the region's business culture and a vast professional network.
The mentor's role is to provide guidance, insight and feedback to the mentee on his/her U.S. business strategy and development.
A Mentor is not a free consultant or a project manager. A Mentor provides guidance and advice on business development and local business culture and one-on-one support to another business leader. The relationship between Mentor and Mentee is intended to be a personal one where both can freely express their thoughts, ideas and opinions.
Mentor Roles:
Counsellor: helps analyze the Mentee's strategy and imperatives, provides guidance on how to optimize the approach to business, gives advice and challenges the situation.
Objective observer: Remains neutral, but considerate. Mentee can have frank discussions with a Mentor in order to better assess the situation and find appropriate solutions.
Guide: A Mentor should use to his/her expertise in the field and knowledge of the local business environment to inform the Mentee's strategy and objectives.
Mentor Qualities:
Listens and questions
Shares his/her experience
Helps Mentee understand himself/herself and find the appropriate business solutions
Provides moral support
Motivates for action Mentors are volunteers. No reward or financial compensation should be offered to or accepted by Mentors for their services.
How does it work?
Selected Mentees will have an initial 1 to 2-hour meeting with a small group of CCE members. After the initial meeting, Mentees will be assigned a Mentor for a series of one-on-one meetings over a period of up to 12 months. (The number and frequency will be decided between Mentor and Mentee.)
The CCE Mentors are volunteers and participation in the program is free to the Mentees. As such, the program's success is based on trust, respect and confidentiality.
Mentee Qualifications:
Mentee's company must be a current member of the FACC-Ohio
This program is open to French entrepreneurs / heads of start-ups who created their company in the U.S. or any representative of a French SME expanding their business in the U.S.
Mentees must be Founders, Owners or General Managers
Application Process:
Candidates must submit the following information and a resume to info(@)faccohio.org
Company Information:
French Company or Subsidiary name:
Date established:
Company website:
Industry:
Is your Company currently active in other international markets? If yes, where?
Mentee Information:
Name:
Title:
Email:
Phone:
Years of professional experience:
Years of professional experience in current industry:
Your U.S. Business Development Plan:
Briefly describe your company and your U.S. development plan (including products or services offered, target market, and competitive advantage):
Briefly describe your objective for the Duo Mentoring program:
Applications are reviewed by a joint FACC-Ohio / CCE Midwest committee. At the end of the mentoring period, mentees and mentors will be asked to submit a final report to the FACC-Ohio and the CCE Midwest.