French Education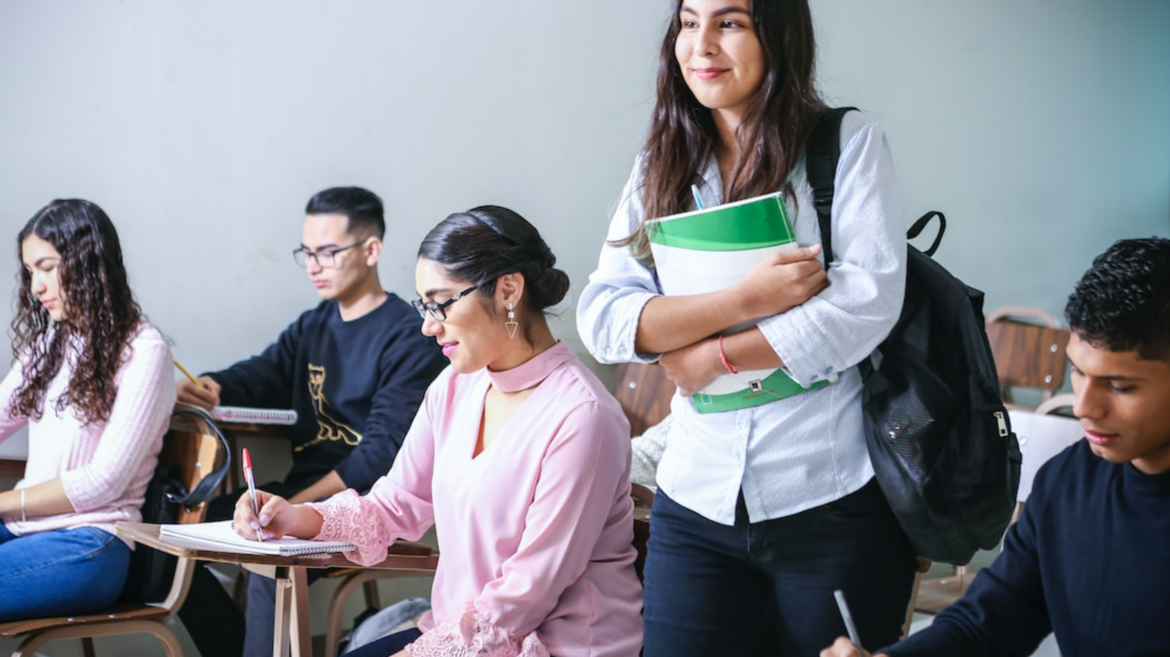 Mission & Objectives
The Education Committee aims to:
Bring educators together (high schools, colleges, universities and other French language organizations).
Open conversations on local trends and international exchange programs to foster the French language and culture.
Create opportunities to network, collaborate, exchange best practices.
Upcoming Events
No event matches your search
Co-Chair
Bertrand Landry - University of Mount Union
Annie Jouan-Westlund - Cleveland State University
Alexandra Miller - World Language Middle School
Contacts:
info[at]faccohio.org
French Language in Ohio
Table of contents
The goal is to list all information about French language in Ohio. This should be a resource for all interested in the topic: Francophone expats (parent and children), teachers, translators, schools, institutions use the French language for fun and work.
You can submit additional resources via email.
Why learn French in Ohio?
Learn at schools
Learn for fun
Learn for work
Translation
French Material - Websites and resources
Why learn French in Ohio?
Demographies

Ohio has over 45,000 speakers of French, French Creole, and Cajun French. (AATF)
Ohio ranks #9 in the country in terms of French ancestry population with 233,603 French people in the state representing 2% of the state's population. (Census Bureau)
Sister Cities International (Ohio-France and Francophone World)
Cleveland - Rouen (Normandie)
Cincinnati - Nancy (Lorraine)
Montgomery - Neuilly-Plaisance (Ile-de-France)
Oakwood - Le Vésinet (Ile-de-France)
Outrement (Québec)
History
Economic Opportunities
The US-France economic partnership amounts to over $100 billion in trade of goods & services per year. The $2.8 billion in Ohio-France trade is primarily in Transportation equipment, Machinery, Metal Mfg, and Chemicals.
590,600 jobs have been created by French firms in the United States, including 18,300 in Ohio. There are over 70 French subsidiaries in Ohio.
The French Treasury in the U.S. publishes The French Economic Footprint in the U.S. on their website http://www.frenchtreasuryintheus.org and on Twitter @FRTreasury_US . Also, you can view the France-Ohio report PDF.
Learn at School
How are French schools different?
Name and Programs:
K-12:
Laurel School ~ Lyman Circle Campus Website
Address: One Lyman Circle, Shaker Heights, Ohio 44122
Grade: K- High School
Ecole Kenwood Alternative Elementary School Website
Address: 3770 Shattuck Ave, Columbus, OH 43220
Phone: (614) 365-5502
District: Columbus Public Schools
Lowest grade: Kindergarten
High Schools:
Shaker Heights: Website http://www.shaker.org/ForeignLanguage.aspx
Address: 15911 Aldersyde Drive, Shaker Heights, OH. 44120
Phone: 216-295-4200

Exchange Program with Lycée Flaubert, Rouen:
Going to Rouen Spring 2019
Hosting Student Fall 2019
Universities:
Case Western University
Programs:
Professionalization:
French for Specific Purposes (FOS, Français sur Objectifs Spécifiques, DFP Diplômes de Français Professionnel). 3 specialties:

Business,
Medical and Health,
International Relations and Diplomacy
Contact: Fabienne Pizot-Haymore, Lecturer of French and Managing Director of the International French for Specific Purposes Exam Center
Email: Fabienne.Haymore(@)case.edu
Phone: (216) 368.4701
Private School:
Student activities:
Contacts:
Nina Sokol, President (email: nina.sokol(@)case.edu )
Alix Dagan, Vice-President (email: alix.dagan(@)case.edu )
Zexuan Lucas Liu, Vice-President and Risk Manager (Email: Zexuan.liu(@)case.edu )
Ohio - Fisher College of Business https://fisher.osu.edu/
Program: Spend four weeks on the Summer Exchange Program at one of our partner universities in Strasbourg, France- Ecole de Management Strasbourg.

Learn for fun
Teachers and Tutors - contact information
Associations and institutions:
La Maison Française de Cleveland http://www.maisonfrancaisedecleveland.org
P.O. Box 606058, Cleveland, OH 44106
Tel (216) 283-1866
email: maisonfrancaise(@)worldnet.att.net
Contact: Doug Amberman and Nancy Conrady
French Alliance Columbus http://www.frenchalliancecolumbus.com
PO Box 4126 Dublin, OH 43016
email: info(@)frenchalliancecolumbus.com
Contact: Rodolphe Janet
Alliance Française de Cincinnati, https://afcincinnati.com
7565 Kenwood Rd, Cincinnati, OH 45236
Tel (513) 293-2948
email: af@afcincinnati.com
Contact: Martine Verbesselt
Alliance Française de Toledo http://www.aftoledo.com
Common Space Center for Creativity, 1700 N. Reynolds Rd., Suite 102, Toledo, OH 43615
Tel (419) 537-9024
email: rouqu(@)accesstoledo.com
Contact: Lilliane Dockett
Ohio Foreign Language Association https://www.ofla-online.org
L'OFLA mission: Every Ohio student will be proficient in a second language, which is essential to a world-class education.
L'OFLA vision: The Ohio Foreign Language Association is committed to articulated, standards-based world language study beginning in the primary grades, so that every learner, from early childhood through adult, acquires a high level of communicative and intercultural competence.
Contact: Milton Alan Tuner
Ohio AATF http://aatfohio.wordpress.com
L'Ohio AATF mission: The purpose of this organization shall be to serve the interests and needs of teachers of French and the teaching of French at all levels of instruction, in both public and private schools, to stimulate professional growth, and to foster interest in French language, literatures, and cultures.
Social media: Facebook Page
Contact: Nicole Hamlon
French Immersion Schools http://www.frenchculture.org/education/studies/immersion/ohio.html

Learn French with hobbies (food, museum, zoo, music, choir)
Learn French with sport (ballet, soccer, tennis)
Travel etiquette (French, French Canadian, Belge, Swiss)
Learn for work
Training & coaching - contact information
Send us your information
Business etiquette (French, French Canadian, Belge, Swiss)
Send us your information
Professional translator and interpreter
Official and professional translators:
Trans Connect
Contact: Cynthia Hazelton Attorney-at-law | French/English Translator
Email: chazelton01(@)gmail.com
Phone: (216) 650-1477
French Material - Websites and resources
Spelling: http://www.reverso.net/orthographe/correcteur-francais/
Grammar:
J'accorde est le cahier d'exercices de grammaire française des élèves et des enseignants connectés, disponible sur tout navigateur. https://jaccorde.com
Conjugation
Translation:
Google Translate: Google Translate is a free multilingual machine translation service developed by Google, to translate text from one language into another.
List of references: