Save the Date - Registration will open soon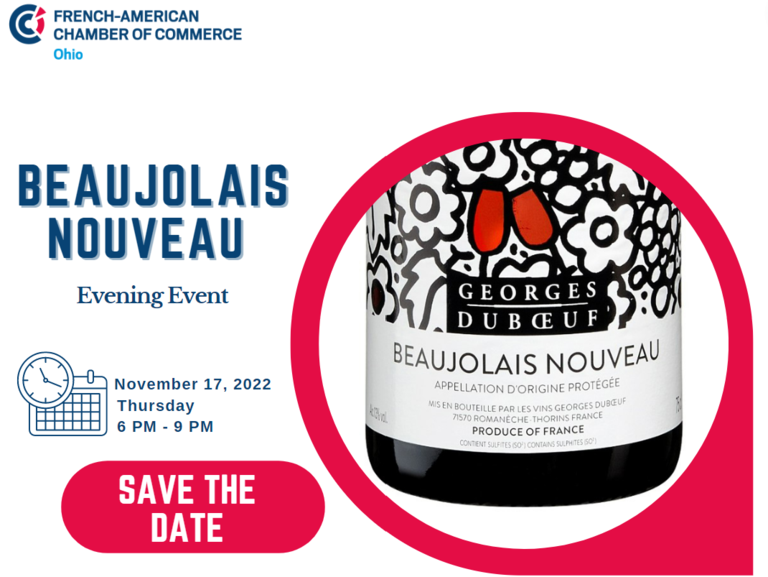 Join the millions of people worldwide who celebrate the global release of the Beaujolais Nouveau (or "Bojo") wine each year on the third Thursday of November.
This year, "Bojo 2023" will take place on Thursday, November 16th, and we would like you to join us at 6 pm for some food, wine, and fun.
Please save the date as details about the event are coming soon.
Sincerely,
Cedric Le Rouge - Executive Director