Celebrate Bastille day at the Cultural Garden / Centennial Plaza in Cleveland by visiting the future French garden location.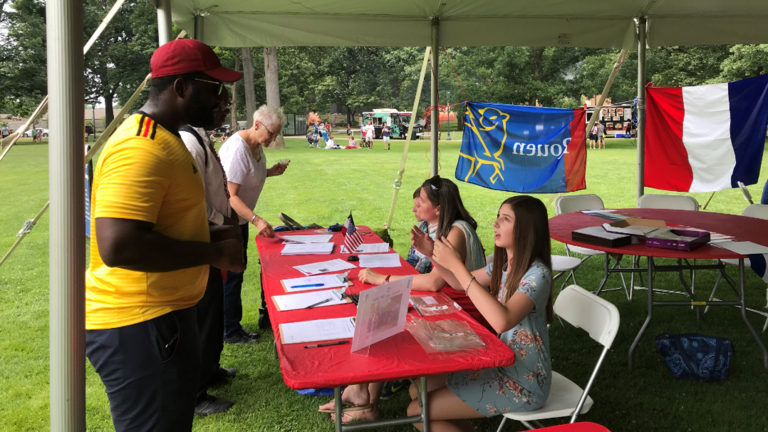 Join us for a picnic, to get together and celebrate this day. The French American Chamber of Commerce in Ohio wants to celebrate with the French community and friends the Bastille Day, a great occasion to socialize and enjoy some French typical products (croissants, baguettes, saucisson, and wine).
Larry Miller, Cedric Le Rouge and the volunteers at the FACC Ohio will receive you at the Centennial Plaza at 11:30am. After the encounter, we will go walking to the French garden parcel, and explain you the status of the project.
Donations for the Cleveland French Cultural Garden will be accepted.
Here is the link for donations http://bit.ly/FACCFrenchGarden
Rejoignez-nous pour un pique-nique, pour se réunir et célébrer cette journée. La Chambre de commerce franco-américaine de l'Ohio souhaite célébrer avec la communauté française et ses amis le 14 juillet, une excellente occasion de socialiser et de déguster des produits typiques français (croissants, baguettes, saucisson et vin).
Larry Miller, Cedric Le Rouge et les bénévoles de FACC Ohio vous recevront au Centennial Plaza à 11h30. Après la rencontre, nous irons marcher jusqu'à la parcelle du jardin à la française, et vous expliquerons l'état d'avancement du projet.
Les dons pour le Cleveland French Cultural Garden seront acceptés.
Voici le lien pour les dons :
http://bit.ly/FACCFrenchGarden